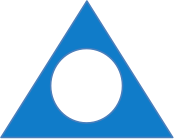 Strength and Hope for Friends and Families of Problem Drinkers
If someone's drinking is affecting your life, attending the Al-Anon Family Groups meeting can help. Below is a calendar of the meetings for Oakland County. Click the name of the meeting for more information.
We are currently trying to update all of the calendars for Oakland County meetings. Please be patient as we try to post the most accurate information.  A list of local Oakland County ZOOM meetings and In-Person meetings can be found on the Local Meeting List blue button below this text. The Google Calendar will be updated soon.  Please send any updates to this meeting list to [email protected].
Note: the Google Calendar below will be updated soon, but may still not reflect accurately where meetings are being held.  The most current meeting list is the one that is posted in the blue button above.